Is it just me or is the UK beer market stalking the tea market?
What do beer and tea have in common other than the fact they both need to be brewed? There are some interesting parallels to be drawn between the two and it seems where tea goes, beer follows.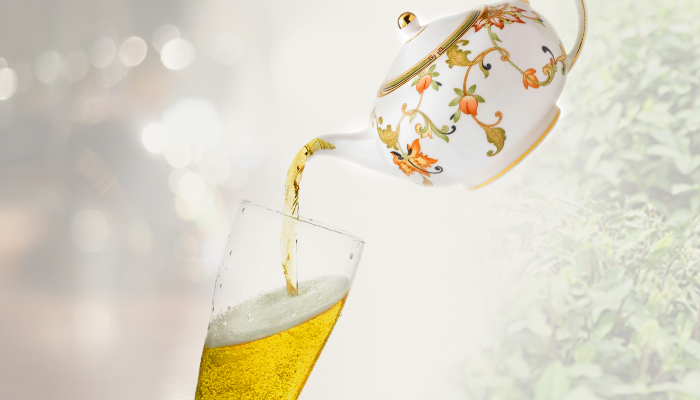 Big volume 'standard black' staples like Tetley and PG have been experiencing a decline in sales while premium and speciality green and fruit brands like Tea Pigs and Tick Tock have shown significant volume increases. Exactly the same has been happening down the beer aisle with big-hitting mainstream beer brands like Carlsberg and Fosters experiencing a downslide while the craft beers and premium world beers like Peroni and Tsingtao for instance, are soaring into double digit growth.
In a bid to counter this, the big brands have diversified to steal back market share from the smaller niche brands… cue Tetley's Infusions elbowing into Twinings' well-established shelf space. What does our friend 'beer' then go and do? Fosters Radler, blackcurrant flavoured Carlsberg, and Carling Zest to name a few.
So what's driving this?
As millennials become consumers of alcohol they also become tea drinkers. They are looking for low risk experimentation in their new-found flavoursome friends. In addition, more than anything, they are looking for an experience - rituals to share with their friends through social media channels. Enter 'Jägerbombs' – enter 'tea shops'. Tea drinking is cool AND good for you. Something beer would struggle to claim. Home baking is experiencing a renaissance too – low risk experimentation in tasty treats – sound familiar? An indulgence to balance out the healthy tea habit maybe? 
Well kind of…
The Red Bull generation want it sweet! So the tea guys make sweet flavours with all manner of berries and spices. What next? You guessed it – the beer guys get their white coats on and start mixing - adding sugary spirits like tequila and rum to their beer - creating a whole new category in the process. Genius. Watch out for tea beer – it's out there!
But wait…
Beer plays the killer trump card – cider! Sweet and available in just about any flavour you can imagine -  it's ticking the sweet box in spades. A nailed on winner for the alcoholic beverages sector. For the moment at least…however the cider (or is it cidre?) category is already showing signs of slowing. Magners anyone?
The recent Tesco reset will no doubt add another twist and turn in this story of duality with some big players in both the beer and tea categories forcibly exiting stage left – for the time being at least. Will the other major multiples follow suit? How this settles things or upsets the whole apple cart remains to be seen.
What can the tea category learn from the beer category and vice versa? Do they even recognize (and would they accept) the synchronicity? Is it time to sit tight and ride out the storm or invest heavily in product innovation in the hope of being first to market with the next big trend?
Perhaps brands need to have a serious rethink about routes to market – regain some control. Twinings for instance, has given its web site the full e-commerce treatment opening a direct route to the consumer. Way to go? I think it is.
Perhaps on a crowded shelf, brands should rethink their packaging for additional standout. Premiumisation and simplification are routes to be explored too.
The sometimes awkward relationship between the category buyers and the brands is changing once again. It's dog eat dog – collaboration and category ownership are seemingly reverting to the big stick approach where margins are smashed to pieces.
Our FMCG experience at MBC is in helping brands break down these morphing barriers to market – whether through major multinationals, cash & carry, independent or online. We are helping brands join the dots through the channels to the consumer.
One thing's for sure, we are entering a new era of retail where competition for your own slice of the cake will be greater than ever. It's going to be an interesting journey with more lemon twists than you can shake a cinnamon stick at. Perhaps you'd like to join us for the ride?